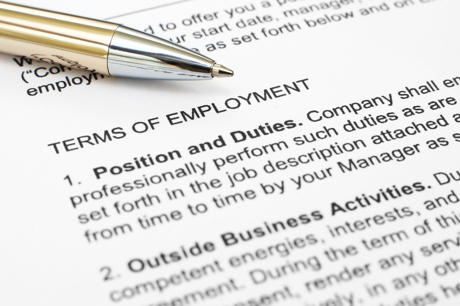 The lists below provide details of the employment law areas Aspect Law's Employment Team cover.
Employment Tribunal Claims
Employment Termination
Grievances and disciplinary procedure
Procedural issues:
Discrimination claims (race, sex, age, maternity and disability)
TUPE transfers
Compromise Agreements
Contracts of Employment
Employment Handbooks and Policies
Aspect Law's experienced Employment Team is well aware of the challenges faced by employers and employees alike, resulting from the ever changing employment landscape. The increase in self-employed status, temporary and fixed term contracts and the changes introduced by auto-enrolment brings a new dynamic to the relationship of employer and employee.  Greater economic pressures on businesses do from time to time result in poor working practices leading to terminations of employment contracts and subsequent tribunal litigation.  Despite Aspect Law's record of litigation success, it maintains a 'prevention is better than cure' approach with common sense and a cost-effective attitude to resolving disputes, wherever possible.
Representing both employers and employees, Aspect Law has handled a wide range of employment cases including race, sex, age, maternity and disability discrimination.  The Employment Team has dealt with an array of cases involving numerous aspects of employment law and have received extensive coverage in local and national press.   The team deals regularly with Employment Tribunal cases and matters in the Employment Appeal Tribunal, with the odd trip to the Court of Appeal.
Key Contact is:
Avi Pawar – Director – a.pawar@aspectlaw.com
See Our Work